Convergence: The Redesign of Design
18May17
Randy Deutsch AIA, LEED AP is the Associate Director of Graduate Studies and Clinical Associate Professor at the University of Illinois Urbana-Champaign teaching design, professional practice, building technology and digital technology. Randy is a BIM authority and architect responsible for the design of over 100 large, complex sustainable projects. He leads an Executive Education program at Harvard GSD, and is the author of three books: Convergence: The Redesign of Design (AD, 2017) on the nature of the ongoing convergence of technology and work processes; Data Driven Design and Construction: Strategies for Capturing, Analyzing and Applying Building Data (Wiley, 2015) on the innovative individuals and firms who are leveraging data to advance their practices; and, BIM and Integrated Design: Strategies for Architectural Practice (Wiley, 2011) tracking the social and organizational impacts of the new technologies and collaborative work processes.
On becoming an architect
As far back as I can remember, I thought of myself as an architect. I never wanted to become one, because I felt I already was one. Architecture and being an architect, in other words, was mine to lose. So, nothing drove me to pursue the profession since, even as a 5 year old, I already was one (though the Department of Professional Regulation may take exception.)
I didn't know any architects growing up. My uncle, a big shot lawyer, was an early influence. When I was 4 or 5, on one of his sporadic visits, he stood on my basement stairs in his three-piece suit and told me that his best friends were attorneys and architects. Since he had a lock on law, I took architecture. As his friend, I must be an architect. Such was my logic at the time. Years on, it's stuck and I'm still married to architecture.
That's not to say I didn't have mistresses. I loved to paint and draw, and was a professional cartoonist all through school, including college – which just means I was paid for my cartoons. I acted in plays, and wrote and submitted plays to contests – some of which I won and had my plays produced. But these were side-acts: because I knew deep down I was an architect that enabled me to experiment. And in all my years I don't recall ever being bored – always having architecture to come back to, like a lover who'll always take you back no matter your transgressions. What a fabulous way to go through life, I thought: being at play not only in the world, but with the world. That's what being an architect meant to me – and still, does.
From an early age, knowing what you were going to do – what you were– in life, was very liberating. No reading What Color is Your Parachute?No laying in bed staring up at the ceiling pondering alternative futures. No scheduling conferences with career counselors. So I got to work right away. At home, we had a complete set of circa 1970 World Book Encyclopedias, the signature green & cream hardcover, all 20 volumes A-Z. I immediately set the article on Architecture – with a capital A – to memory. So much so, that I half-convinced myself that I designed Brasilia, until my elementary school teacher set me straight. It was, she said, Oscar Niemeyer (who was, perhaps more famously known to my adolescent self for the eponymous wiener.)

On the journey to becoming an architecture professor
Just as I was always an architect, I was always an architecture professor. I just knew it was my destiny. I loved high school so much that I'd sleep there overnight, and have never lived far from a college campus. What I didn't know was that I would one day, post-graduation, marry an MBA who said "Professor? Over my dead body!" (Or something to that effect.) My wife wanted me to make a respectable living first (ostensibly as an architect and playwright,) so I waited until I was about 15 years into my architecture career – and actually had something to offer students – before I started teaching. Which worked out rather well. For the first seven years I taught full-time while working full-time, and today I teach full-time, write books full-time, and serve in my administrative role full time. I love what I do and don't remember ever having a bad day.
The main difference between when I first started out teaching, and today, is the research. Since, as an academic I come from practice, I conduct practice-based research where I meet with architects, engineers, contractors, and owners to observe what they're working or focused on and connect the dots. Looking for patterns, I'm able to anticipate what's on the horizon. That said, higher education doesn't value speculating on the future, so I don't write it about it in those terms, but in terms of technology, data, and convergence.
On specific principles he adheres to
I'm a firm believer in progress. That things didn't peak with Shakespeare, and the best is yet to come. Perhaps it's overly simplistic, but all of my designs look as though they're moving toward something. Nothing I work on is static: my design is integrated, data driven, and there's convergence, right? All of my building projects capture this movement – as though they're moving toward something. They have directionality, in that I believe buildings need to be pointing toward something: as though, like the people who inhabit and use them, they're animated, goal-oriented. I design Type-A architecture.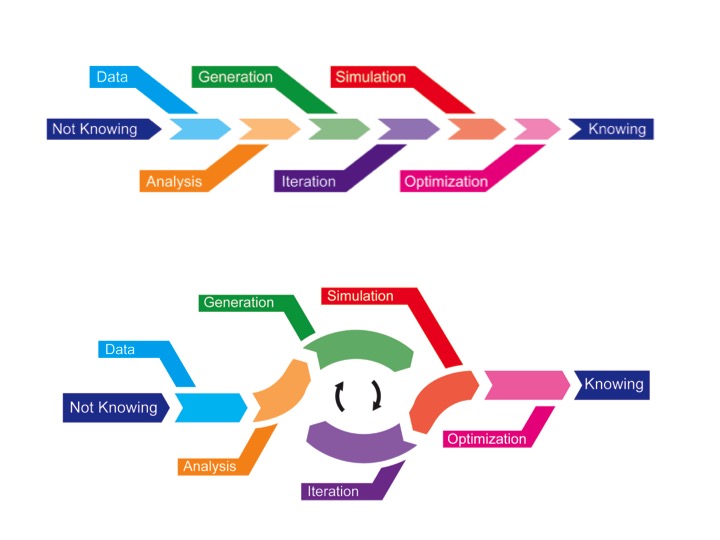 On being the Managing Principal at Deutsch Insights
I've been a licensed architect for 30 years and have been responsible for the design of over 100 large, complex sustainable projects, some of which have appeared in Architectural Record, Architect Magazine, among other periodicals. I feel like, at least for me, that my role as an architect is the least interesting part of my story. My role throughout my career has been to recognize nascent talent and help others to see it too.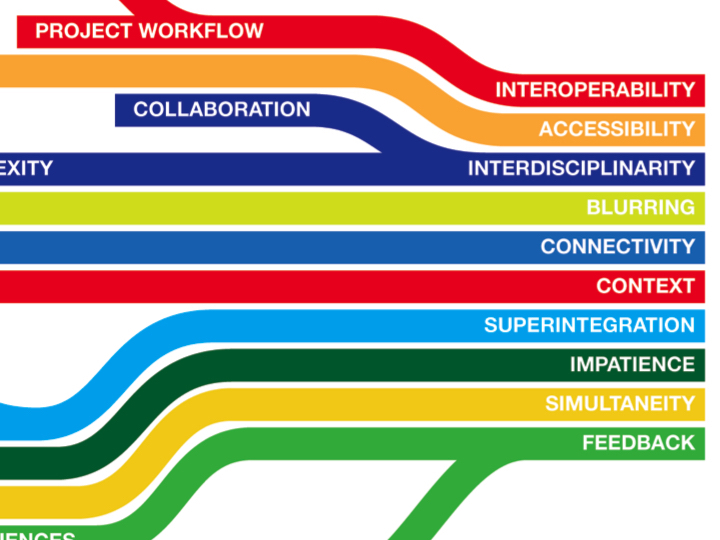 On being an Associate Director of Graduate Studies at University of Illinois at Urbana-Champaign
Officially? I oversee graduate student recruitment, admissions, yielding activities; the award of a half-million dollars in scholarships, fellowships, and teaching assistantships; enrollment, orientation and advising; coordinating reviews in graduate design studios; collaborating in alumni development efforts; and, contributing to operational and strategic planning beneficial to the school and the Director. Unofficially, how I really spend my time is helping our grad students prepare for their first year out of school, and their 10th or 15thyear. One thing I do is help them land a job. Not just any job, an exceptional job. A dream job. I love having the opportunity to leverage a lifetime in the profession and industry by picking up the phone and finagling an interview on a student's behalf; or help them think like employers and accordingly fine-tune their cover letters, resumes, and portfolios; and alert them to what interview questions to expect; or coach them to get a better salary, title, or perks. Our students are getting two or three job-offers apiece, some with signing bonuses. They need to know how to turn others down while leaving doors open. The story we tell ourselves, that architects can't make good money, is self-fulfilling and dangerous. I'm not ashamed to help my students get what they deserve, and to help firms see what added value their hires in return will deliver. More than anything I serve as our student's advocate, and sometimes a sponsor – if you will, a Secret Santa – assuring their careers are off to the best possible start, and continue to mentor many of them long after they've left the nest of school.
Years ago I used to live next door to Michael Graves, in Princeton NJ and have never forgotten how he explained when a student would interview with him, and he knew immediately that the student wasn't right for his firm, how he would pick up the phone and call Richard Meier. And how, by the end of that day, the student was working for Meier. I've been the recipient and benefactor of other's kindness throughout my career, and have tried to use that same kind of pass-it-forward mentality in everything I do.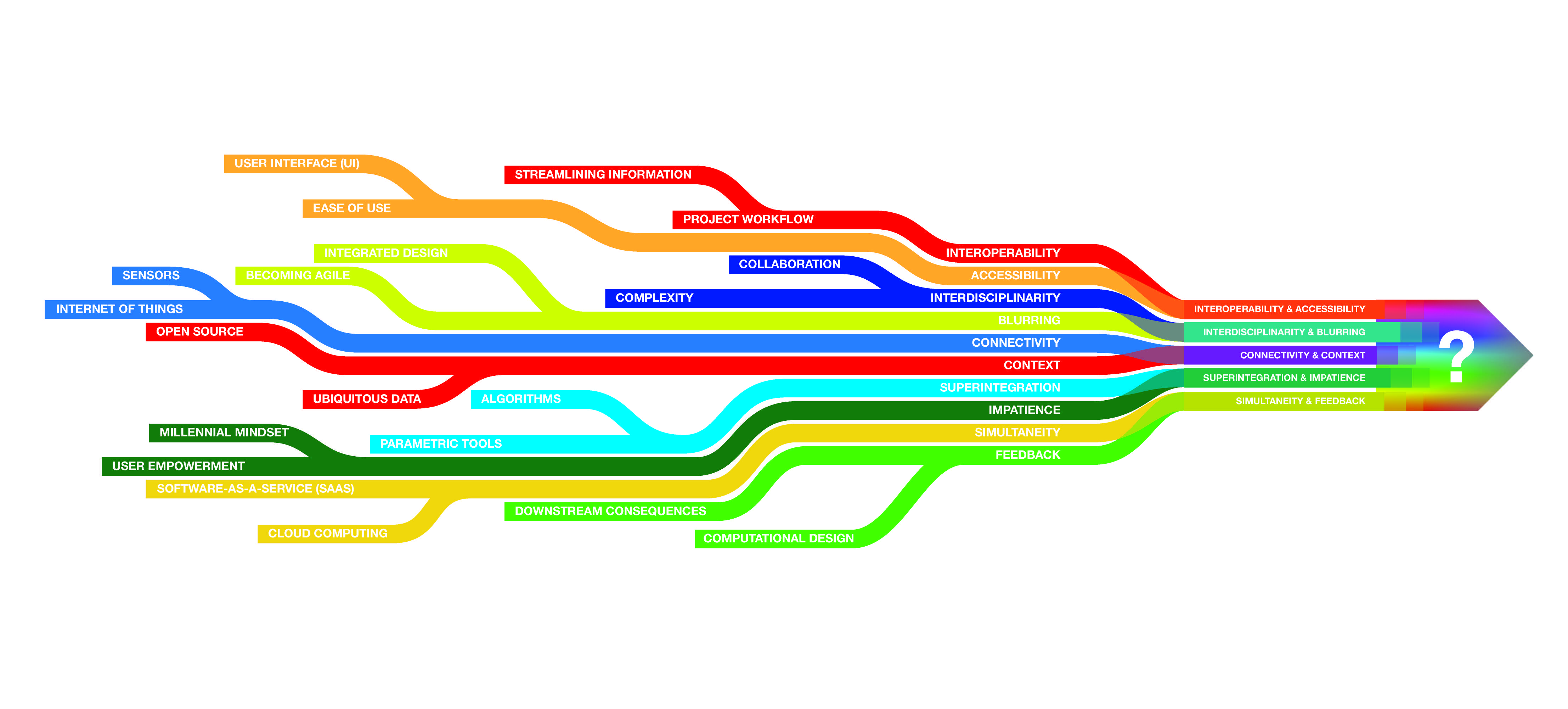 Filed under: Architectural Practice, Building Information Modeling
|
Leave a

Comment
Tags:
Architectural Practice & Management
,
Design
,
Innovation
,
Technology
---
---
Categories

Academia

BIM General

BIM Specific

Blogroll

Economy

Interviews

Knowledge Management

Opinión

Práctica Profesional

CAC Camara Argentina de la Construcción
INDEC Instituto Nacional de Estadisticas y Censos
Obra Pública El portal de negocios de la obra pública de la República Argentina

Profesional Practice

Software

Sustainability

Haymaker John Haymaker, PhD, AIA, LEED ap

Talks

BIMing